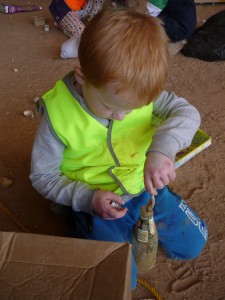 We had some more P-3 visitors from the school at Pop-up Play this week.
At Pop-up Play Jasper was hard at work making a box helicopter.
We made another obstacle course and a car….
Boxes provided lots of fun….
Thank you to Mrs Vine who was a helper this week.  Thank you to the staff and students at Manangatang P-12 College who participated in  this program.